Yellobelly
Yellobelly came from north Birmingham and played instrumental rock that came with two settings
either reverb or distortion. These two sounds and regular live performances (that were very loud!)
Led to Yellobelly gaining a big local fan base. The four of them split ways only to reunite many
years later (Now) to form Echo Lake in England's capitol. But please enjoy this single/e.p. from
back in 2004.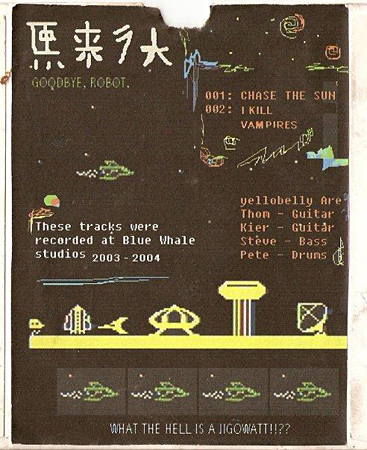 Yellobelly GM01 download this single here!

1.Chase The Sun
2......
3.I kill Vampires
4......