the reverends
Led by David Morris The Reverends played wild shows infrequently for a number of years.
The band started in 1999 when some of the members where only 11. Within two years
they started playing out. Despite never making it into a recording studio they managed to
have a 7" released by a label in Leeds, many compilation tapes and also this single on Giant
Manilow. David Morris is now releasing music with Gentle Friendly in London. Guitarist Lloyd
Bowen and Drummer Ralph are both playing in The Shalfonts (but with Lloyd on drums and
Ralph on Guitar) and bass player David Jones is spreading his seed in The Philippines.
But please check out these recordings...They're something else.
The Reverends (2002) Download this e.p. here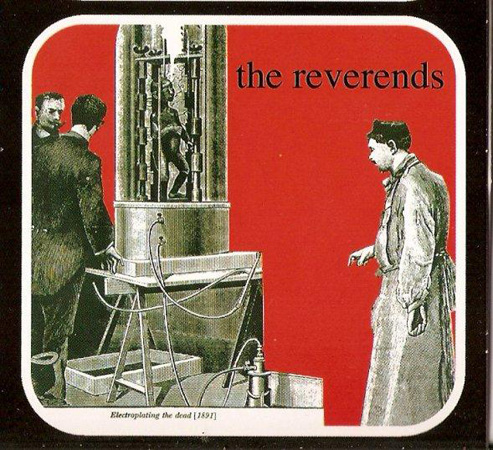 1.World of Cricket
2.Last Of The Summer Wine
3.Fenris Wolf