Greg Bird & Flamingo Flame
Although releasing music with Speech Fewapy Birmingham music legend Greg Bird (formerly of Sunset Cinema Club)
has gifted us with two releases for the giant manilow label. Hot single "Statuette" and most recently a "lost" e.p. made
back in 2006. We hope you can check them both out!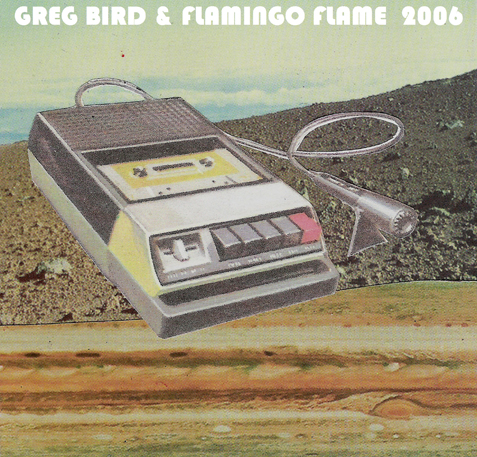 Download 2006 (2012)
1.Nighthags
2.Psychic Phonelines
3.Neckercheif
4.Gas Mask
5.Tired Eyes
6.Neckercheif (Minced Beats Score)

Cover art by Lloyd Bowen

1.Statuette 2.Fire & Horses Download the single (Released back in 2000 and 11)